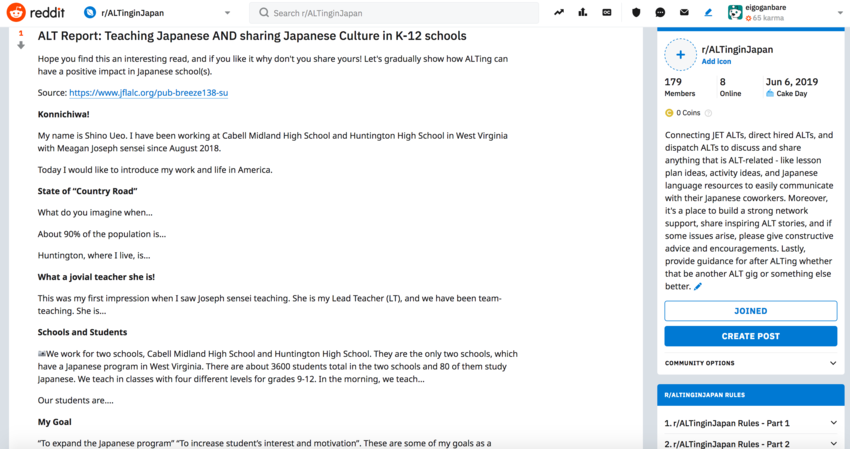 Hope you find this an interesting read, and if you like it why don't you share yours (on ALTinginJapan on Reddit -- when you're ready, that is)! Let's gradually show how ALTing can have a positive impact in Japanese school(s).
Moreover, please share this with as many ALTs as you can and let them know about r/ALTinginJapan!!
-------------
Konnichiwa!
My name is Shino Ueo. I have been working at Cabell Midland High School and Huntington High School in West Virginia with Meagan Joseph sensei since August 2018.
Today I would like to introduce my work and life in America.
(read more)... => Source:
https://www.jflalc.org/pub-breeze138-su