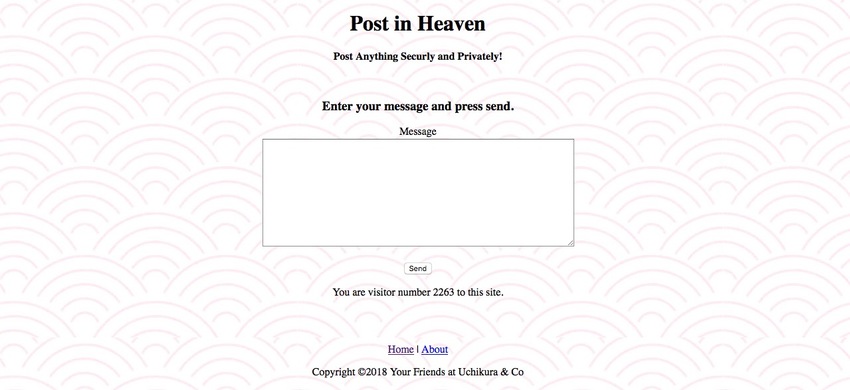 I am using this site I created to send message to love ones in heaven.
Sometime, I really need to express myself without letting anyone know.
I use this everyday.
It is funny, without any promotion, about 10 to 15 people seem to be using this site. If you ever use this site, please let me know what you think.
http://www.postinheaven.com
I even purchase SSL certificate so that even the transmission is encrypted. It in not anyone's business to know what you write at PostInHeaven.com