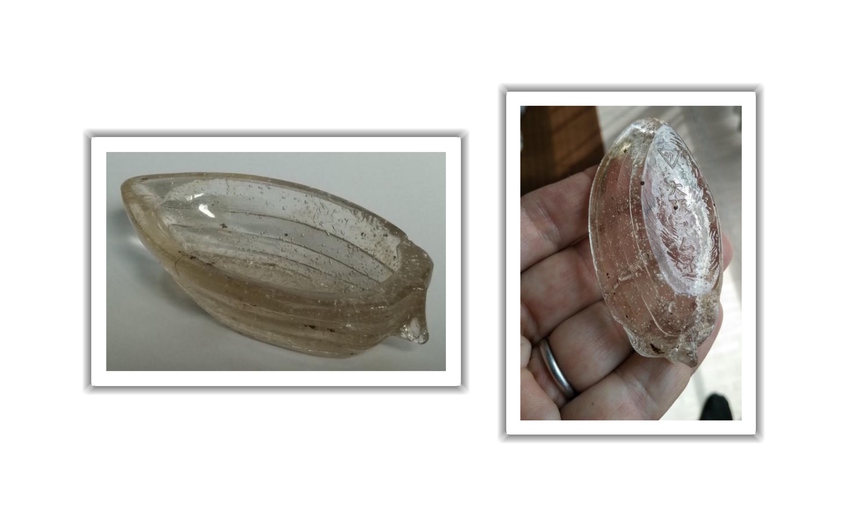 My daughter found this small glass boat under a tree near the park. On the bottom, it says '大阪ラムネ (Osaka Ramune), so I guess it contained ラムネ candy, but I`ve never seen this kind of container before. How about you? Have you ever seen a glass ラムネ boat like this? This is all I could find on the internet:
http://bikki.blog103.fc2.com/blog-entry-680.html?
Maybe it`s rare...? Well done, my daughter!
Vocabulary:
- this kind of ___ = ___ like this = こんな ___
- 'ラムネ' comes from the English word 'lemonade'