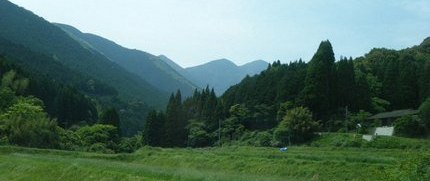 For Golden Week I went to Kagoshima, in Kyushu, to visit my wife`s mum`s hometown. It was up in the hills and pretty remote. There were lots of green fields, trees and mountains - very nice, scenic and natural. Unfortunately there were also a lot of snakes - I saw six in four days! Even though Australia has lots of dangerous snakes, I hardly ever see any, but I`ve seen quite a lot in Japan. If Australian snakes played hide-and-seek (kakurenbo) with Japanese snakes, I think Australian snakes would win.

After Kagoshima, we went to Nagasaki. I`ll tell you about it in my next blog!

Have you ever been to Kagoshima? If so, why? Do you have a snake fetish or something?