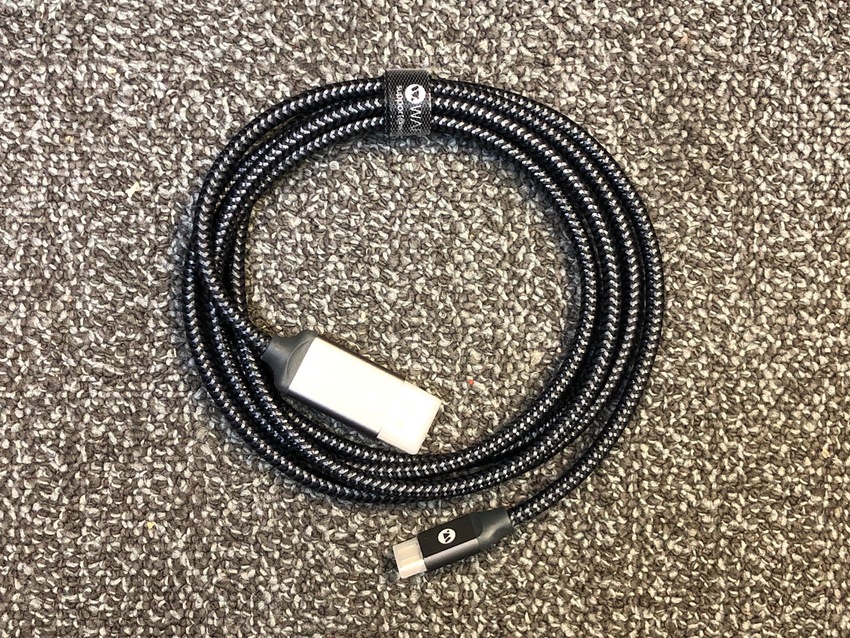 I reported after struggling to connect my MacBook Pro to 3440 x 1440 Ultra Wide monitor for a while, I finally made it it work using 5K hub and the display driver I installed. But it was a huddle.

Tos=day, I found the much easier way to connect this Ultra Wide Display to MacBook Pro at its 3440 x 1440 resolution. The answer was simple, I use the USB-C to Display Port cable. I could not get it to work with HDMI cable but the display port was possible. This way I do not need any driver software or other setup.

I wasted over $150 to get to this conclusion sir you don't have to.







Kenichi Uchikura
President / CEO
Pacific Software Publishing, Inc.
ken.uchikura@pspinc.com

__..-・**・-..__..-・**・-..__..-・**・-..__..-・**・-..__

Search and Reserve Your Domain Name




__..-・**・-..__..-・**・-..__..-・**・-..__..-・**・-..__

I am publishing newsletter every Wednesday.
I would like you to subescrbe at following URL.
It tales less than a minutes to read.
UCHIKURA CO
Thank you.

__..-・**・-..__..-・**・-..__..-・**・-..__..-・**・-..__



#PacificSoftwarePublishing #PSPinc #KenichiUchikura #KenUchikura #UchikuraCo #Bloguru
#BusinessPlanner #BusinessManager #Inventor #Bellevue #Seattle #Tokyo #Japanese