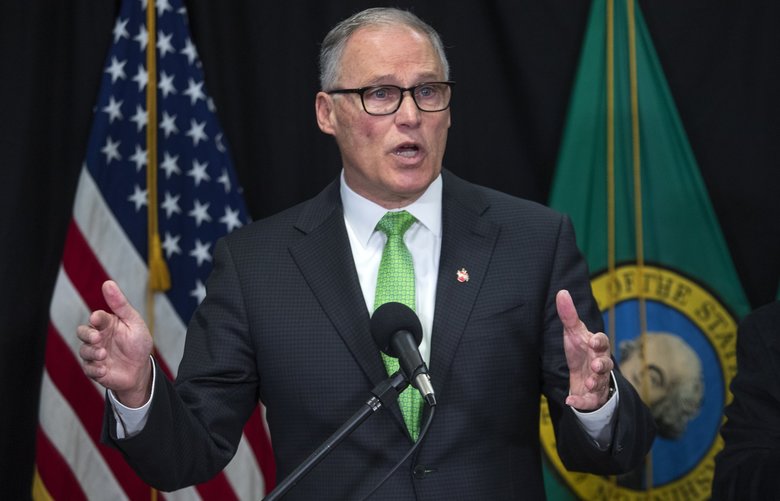 March 23, 20201On March 23, 2020, Governor Inslee issued an Executive Order directing all residents immediately to heed current State public health directives to stay home, except as needed to maintain continuity of operations of essential critical infrastructure sectors and additional sectors as the State Public Health Officer may designate as critical to protect health and well-being of all Washingtonians.

In accordance with this order, the Governor has designated the following list of "Essential Critical Infrastructure Workers" to help state, local, tribal, and industry partners as they work to protect communities, while ensuring continuity of functions critical to public health and safety, as well as economic and national security.

So, the question is, "Is PSPinc an Essential Critical Infrastructure Work?"


---


COMMUNICATIONS AND INFORMATION TECHNOLOGY

Sector Profile

The Communications Sector provides products and services that support the efficient operation of today's global information-based society. Communication networks enable people around the world to contact one another, access information instantly, and communicate from remote areas. This involves creating a link between a sender (including voice signals) and one or more recipients using technology (e.g., a telephone system or the Internet) to transmit information from one location to another.Technologies are changing at a rapid pace, increasing the number of products, services, service providers, and communication options. The national communications architecture is a complex collection of networks that are owned and operated by individual service providers. Many of thisMarch 23, 20209sector's products and services are foundational or necessary for the operations and services provided by other critical infrastructure sectors. The nature of communication networks involve both physical infrastructure (buildings, switches, towers, antennas, etc.) and cyber infrastructure (routing and switching software, operational support systems, user applications, etc.), representing a holistic challenge to address the entire physical-cyber infrastructure.

The IT Sector provides products and services that support the efficient operation of today's global information-based society and are integral to the operations and services provided by other critical infrastructure Sectors. The IT Sector is comprised of small and medium businesses, as well as large multinational companies. Unlike many critical infrastructure Sectors composed of finite and easily identifiable physical assets, the IT Sector is a functions-based Sector that comprises not only physical assets but also virtual systems and networks that enable key capabilities and services in both the public and private sectors.

Essential Workforce - Communications:

•Maintenance of communications infrastructure- including privately owned and maintained communication systems- supported by technicians, operators, call-centers, wireline and wireless providers, cable service providers, satellite operations, undersea cable landing stations, Internet Exchange Points, and manufacturers and distributors of communications equipment
•Workers who support radio, television, newspapers and media service, including, but not limited to front line news reporters, studio, and technicians for news gathering and reporting, and workers involved in the printing and distribution of newspapers.
•Workers at Independent System Operators and Regional Transmission Organizations, and Network Operations staff, engineers and/or technicians to manage the network or operate facilities
•Engineers, technicians and associated personnel responsible for infrastructure construction and restoration, including contractors for construction and engineering of fiber optic cables
•Installation, maintenance and repair technicians that establish, support or repair service as needed•Central office personnel to maintain and operate central office, data centers, and other network office facilities
•Customer service and support staff, including managed and professional services as well as remote providers of support to transitioning employees to set up and maintain home offices, who interface with customers to manage or support service environments and security issues, including payroll, billing, fraud, and troubleshooting
•Dispatchers involved with service repair and restoration

Essential Workforce - Information Technology:

•Workers who support command centers, including, but not limited to Network Operations Command Center, Broadcast Operations Control Center and Security Operations Command Center
•Data center operators, including system administrators, HVAC & electrical engineers, security personnel, IT managers, data transfer solutions engineers, software and hardware engineers, and database administrators
•Client service centers, field engineers, and other technicians supporting critical infrastructure, as well as manufacturers and supply chain vendors that provide hardware and software, and information technology equipment (to include microelectronics and semiconductors) for critical infrastructure
•Workers responding to cyber incidents involving critical infrastructure, including medical facilities, SLTT governments and federal facilities, energy and utilities, and banks and financial institutions, and other critical infrastructure categories and personnel
•Workers supporting the provision of essential global, national and local infrastructure for computing services (incl. cloud computing services), business infrastructure, web-based services, and critical manufacturing
•Workers supporting communications systems and information technology used by law enforcement, public safety, medical, energy and other critical industries
•Support required for continuity of services, including janitorial/cleaning personnel

Source: https://coronavirus.wa.gov/sites/default/files/2020-03/EssentialCriticalInfrastructureWorkers.pdf