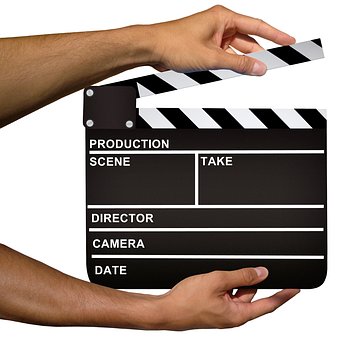 If you're looking to produce a professional commercial for TV, or a video that's more than 10 minutes in length, involves acting, or something to impress corporate investors, you'll want to leave video production to the professionals. If you try to do it yourself, you'll likely be disappointed in the quality.

But if you are trying to get out a simple message to your followers and customers, you can try using your tablet or phone to create a more casual video. You can the edit video without going through any extensive training thanks to some free software. You can add captions, music, cut and combine clips, and create your own short films using the software.

If you are a Mac user, look into iMovie, but Windows users will need to download a separate program. You can search "free video editing software for Windows" online and see what is available.

In the software, you'll start a new project and upload your video, then plunk away with the editing tools, adding music and such. You need to refrain from using any copyrighted materials such as songs or other video clips, unless they are free to distribute. Your video shouldn't include anyone who hasn't given permission to be in it. It's important to keep it professional and respect the copyrights.

You can search online for free images and music files to use in your video. You may come across "royalty free" graphics which means you don't have to pay to use those files, but you still need to give credit to the copyright source, and in some cases still ask for permission to use it.