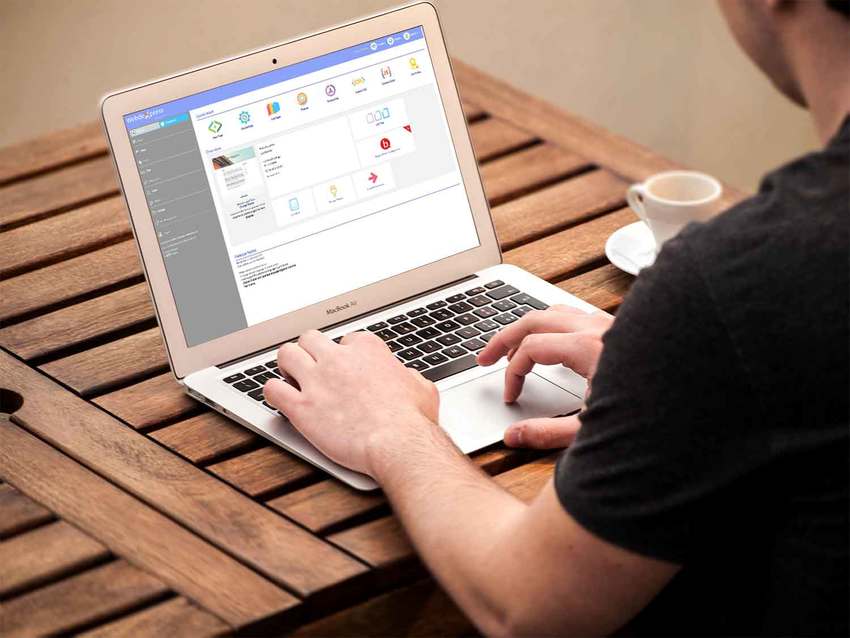 In 2019 a professional website is easy to come by at just about any budget. Even if you don't sell online and have no need for an e-commerce site, your brick and mortar store should still have an online presence – otherwise you may be selling yourself short. You may be missing out on exposure from potential customers who are searching online for a business like yours.

A website doesn't have to be elaborate with many pages or functionalities. It can be a few simple pages with great imagery, information about your business, and contact information for how and where you can be reached.

Let's say you own a small yoga studio. A website would serve as a place where people can learn about the different types of classes you offer with details about your schedule, rates, location, contact info, liability info, photos of your studio, info on what to wear or bring, and more. For people who find your website online, you've just answered a lot of questions for them before they ever stepped foot inside your building. Your website is your best opportunity for a great first impression.

At PSP, we have a smart program called Dreamersi, offering web and email hosting for just $250 a year. This plan includes:

- Free domain with hosting plan
- 1 Website
- 10 GB Web Space
- Free WebdeXpress Website Builder
- Easy WordPress Install
- Website Reporting
- SSL Certificate (add-on)
- Secure Hosting Environment
- 24/7 Monitoring
- 10 GB Email Space
- Unlimited Email Accounts
- Online Webmail
- Website & Email Backup
- Privacy Protection (add-on)

We've made it easy to get your website up and running. You can choose to build it yourself, or if you prefer help, let's talk about customization options. We're here to get your business noticed online. Follow along this month as we continue to give tips on designing a smart website for your small business.