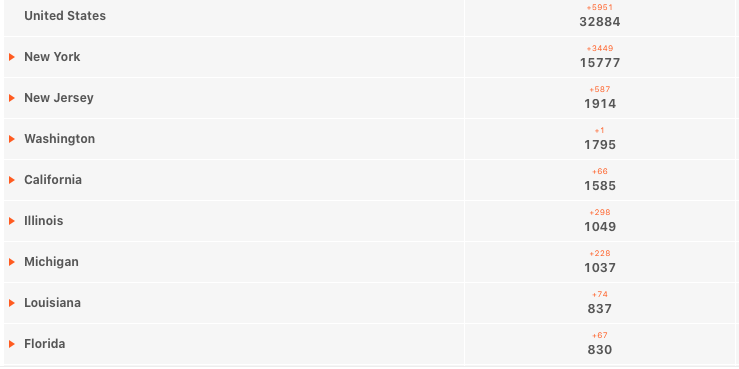 Above chart Dows the number of Coronavirus cases. The number in red show the number of new cases reported today. New Your an d New Jersey look very bad but I was told because they are now testing more people.

I am setting us Video Meeting System to be used starting tomorrow so if we cannot meet face to face, we can still maintain reasonable communication. We will be testing our fast meeting tomorrow morning. I will let you know how it goes.

We are all in this together. If you have any good idea, please share it with me. I will share what we learned as much as possible.