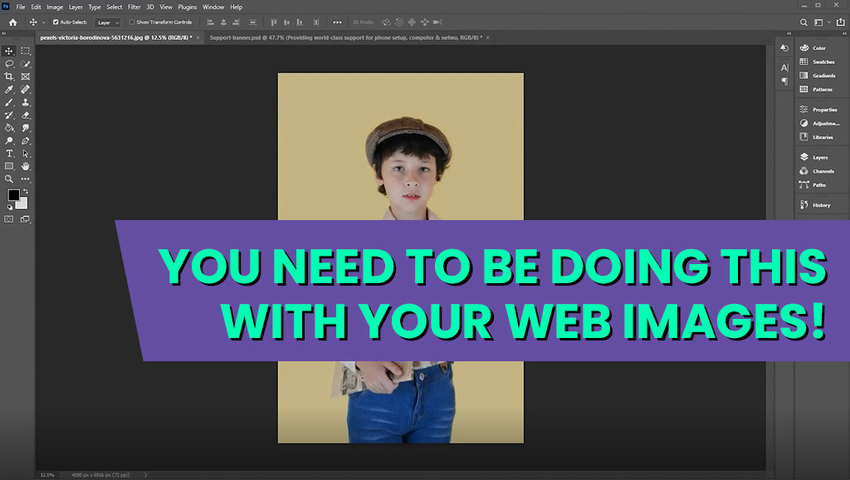 We've all done it. You click on a link and the website takes too long to load so you lose interest and move on to something else. Typically, this is a sign that someone didn't optimize the images on that webpage. Optimizing images for the web is a critical step that should never be overlooked when building a website. Watch the video below to learn how to shrink your image filesizes using Adobe Photoshop.


Need help building your website? We can help!
---
Pacific Software Publishing, Inc.
1404 140th Place N.E., Bellevue, WA 98007
PSPINC Creates Tools For Your Business
Pacific Software Publishing, Inc. is headquartered in Bellevue, Washington and provides domain, web, and email hosting to more than 40,000 companies of all sizes around the world. We design and develop our own software and are committed to helping businesses of all sizes grow and thrive online. For more information you can contact us at 800-232-3989, by email at info@pspinc.com or visit us online at https://www.pspinc.com.