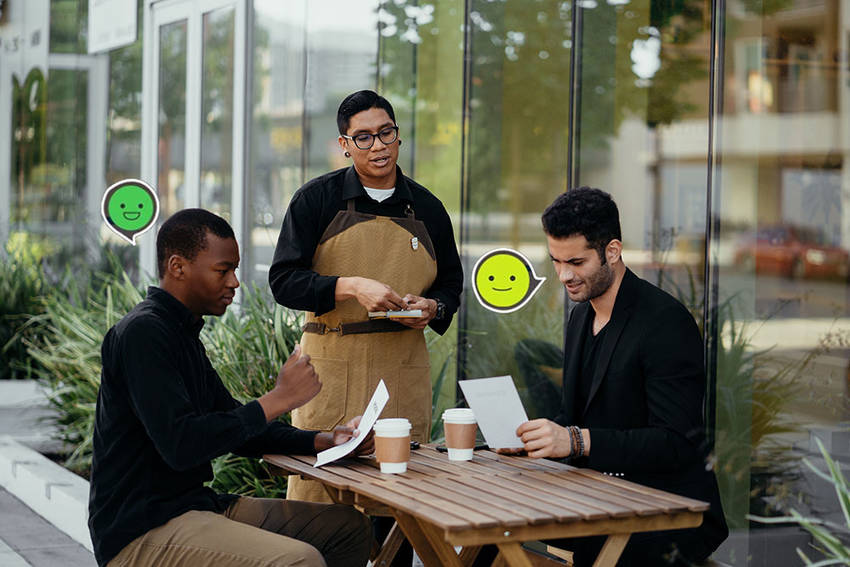 While making sales and converting leads is important in business, it's also important to know how your customers feel about your overall company and your products. Getting their overall feedback will help you figure out what the best aspects of your products are. And it'll give you a good idea of what you could improve. If there are features that really hinder your product or service, customers won't want to buy the product. Or they'll return it not long after purchasing it. So, knowing where you can improve will result in a better overall product.

There are various ways you can gather your customer's feedback. While it's easier to just ask for a review, many people aren't willing to write out their thoughts. Instead, companies usually ask customers to rank products based on the number of stars they're willing to give, or the number they give from one to five, or one to ten. But we personally love using faces as a scale with our customer feedback system, Opinion Stand. It's quick, easy, and much more expressive than a star or number. Sign up to get started.





Pacific Software Publishing, Inc.

1404 140th Place N.E., Bellevue, WA 98007

PSPINC Creates Tools For Your Business
Pacific Software Publishing, Inc. is headquartered in Bellevue, Washington and provides domain, web, and email hosting to more than 40,000 companies of all sizes around the world. We design and develop our own software and are committed to helping businesses of all sizes grow and thrive online. For more information you can contact us at 800-232-3989, by email at info@pspinc.com or visit us online at https://www.pspinc.com.