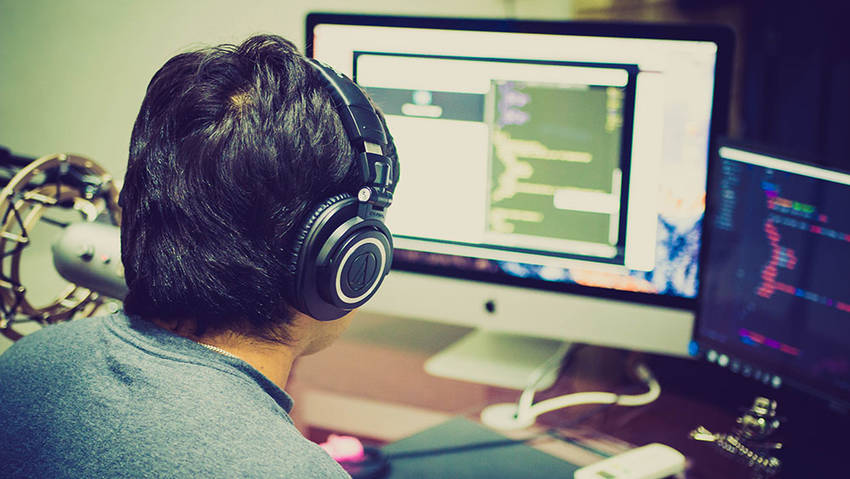 As of November 2022, there are nearly two billion websites on the internet, according to How to Geek. Before content management systems (CMS) existed, users created sites from scratch, which took a considerable amount of time. But it gave web developers a lot more control over all elements of a website, and that continues to be the case today. But creating websites with a CMS is even more popular today. In fact, more than 84 million websites are built with a CMS. The reason why is simple: it lets anyone create a website easily. Web developers have knowledge of coding languages like HTML, CSS, and JavaScript, among others. With a CMS, users can create websites without the need for a web developer or designer.

While using a CMS can be easier and faster, there are still reasons why some may prefer to build a site from scratch. A CMS will generally offer a free plan, but they're relatively limited feature- and storage-space-wise unless users upgrade to a paid account. Building a website without one gives developers more control over the hosting environment, giving them more freedom to add unique features to their site. Templates featured on a CMS are attractive, but it also results in multiple sites with the same or very similar site designs. Starting from scratch results in a much more unique site design as well as the ability to add other features that may not be available through a CMS.


Building a Website from Scratch

To create a website from scratch:


Add text, images, navigation bars, and other site building blocks with HTML


Add styling elements with CSS to design your site. A business site should match the look and feel of your brand.


Add more advanced functionality to your site by writing some JavaScript.


Upload the HTML file to your server to be filed away in your database.

From there, you can update the content or make other changes by downloading the files from the server and changing the HTML code by hand. Then upload the files back to the server after checking to make sure the code changes you made don't result in an unexpected or undesirable result, like breaking a link.


Building a Website with a CMS


A CMS, or content management system, allows users to create, edit, and publish content online without any coding knowledge or experience. To build a site using a CMS:


Create an account on a CMS platform. We recommend WordPress or WebdeXpress, which is free with our Dreamersi web hosting.


Open the content editor to create and edit the content on your site. Without needing to write out any code, you can bold text, add links, and insert images among other things by dragging and dropping blocks or clicking a few buttons.


When you're done creating or editing content, click on the Publish button and the CMS will display it for your website visitors.

To customize your website even further with unique features or design elements, invest in custom development or custom design services. For more informational videos, check out our "What Is" series on our YouTube channel.





Pacific Software Publishing, Inc.

1404 140th Place N.E., Bellevue, WA 98007

PSPINC Creates Tools For Your Business
Pacific Software Publishing, Inc. is headquartered in Bellevue, Washington and provides domain, web, and email hosting to more than 40,000 companies of all sizes around the world. We design and develop our own software and are committed to helping businesses of all sizes grow and thrive online. For more information you can contact us at 800-232-3989, by email at info@pspinc.com or visit us online at https://www.pspinc.com.