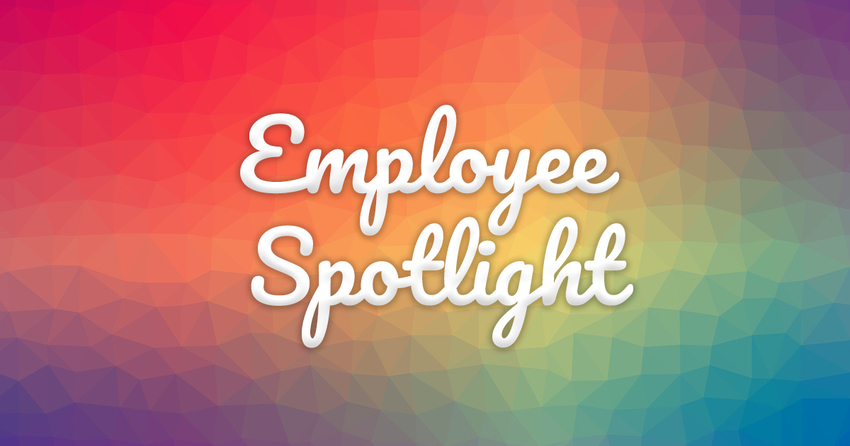 We pride ourselves on our fantastic sales team and have an amazing and supportive staff. In this series, we will highlight and showcase a number of those friendly faces who are standing by to take your call or email, help with your IT problems, and assist with your online solutions. This time, we're shining a spotlight on our sales team member, Toko Oiwa.


Meet Toko

Toko is in charge of Sales and Marketing at our San Diego office! We sat down with Toko and asked her a series of questions to get to know her better.

What do you do at PSPINC?
I consult with customers to help with their business website as well as marketing needs.

What does a typical day on the job look like for you?
It depends on the day. I usually have one or two meetings a day with either existing or potential customers. If I'm working on a website creation project, I'm usually working closely with the client to do so.

How did you first learn about PSPINC?
From San Diego Town!

How long have you been working at PSPINC?
I started working here last July, so about 11 months now.

What's your favorite part about working here?
Meeting new people and learning more about their business so that we can tell them what we can provide to help them grow their business online.

What's the most challenging part of your job?
A lot of what Yume and I do involves building up our knowledge of sales from scratch, which can be difficult sometimes. The good thing is that we both enjoy the challenge!

Before working for PSPINC, what was the most unusual or interesting job you've ever had?
In Japan, I worked at a Tully's coffee shop. I think that's where I realized I love to talk to people.

What have you learned about sales/marketing since working here?
It changed the way I think about sales. I've also learned effective communication and consulting skills.

What kinds of skills do you think a salesperson needs to succeed?
Being open minded and smiling! 😀

What has been your favorite project at PSPINC?
We held an open house in San Diego, which we planned from scratch. We were all able to connect with each other during the event and the people who came had a great time.

What has been your proudest moment at PSPINC?
I introduced local sake maker to a local Japanese restaurant and they decided to carry the Sake! I believe building network is important so those moment makes me very happy and proud.

What do you like to do for fun?
Recently, I've liked doing my nails! Also, I love going to breweries on the weekend and grabbing some local beers!

What is your favorite movie?
All the James Bond movies, The Notebook, and Friends. I know Friends isn't a movie, I'm just a huge Friends fan!

What's your favorite food?
Noodles. Especially ramen, pho, and udon.

Tell us about your family.
My dad, mom, younger sister, and French bulldog, Anne, are back in Japan and I miss them. We even have an Instagram page for our dog you can check out!

Where would you want to go on your ideal vacation?
Italy.

What have you been most passionate about?
Before coming to the U.S., I did ballet for over 13 years, and I miss my flexibility! I'm thinking of restarting ballet soon, so if you know of any good ballet studios in the San Diego area, please let me know!

Anything else you want to mention?
I'd love to visit Seattle one day. Let me know what restaurant recommendations you have for me!

We hope you enjoyed getting to know Toko today! If you're a business in the San Diego or Los Angeles area that wants to grow their business online, don't hesitate to call Toko at 619-539-6432. She and her team are experts dedicated to helping you!

Do you like what you heard about PSPINC? Check our open positions, we are always looking for talented individuals looking to fast track their career in technology!




Pacific Software Publishing, Inc.

1404 140th Place N.E., Bellevue, WA 98007

PSPINC Creates Tools For Your Business
Pacific Software Publishing, Inc. is headquartered in Bellevue, Washington and provides domain, web, and email hosting to more than 40,000 companies of all sizes around the world. We design and develop our own software and are committed to helping businesses of all sizes grow and thrive online. For more information you can contact us at 800-232-3989, by email at info@pspinc.com or visit us online at https://www.pspinc.com.