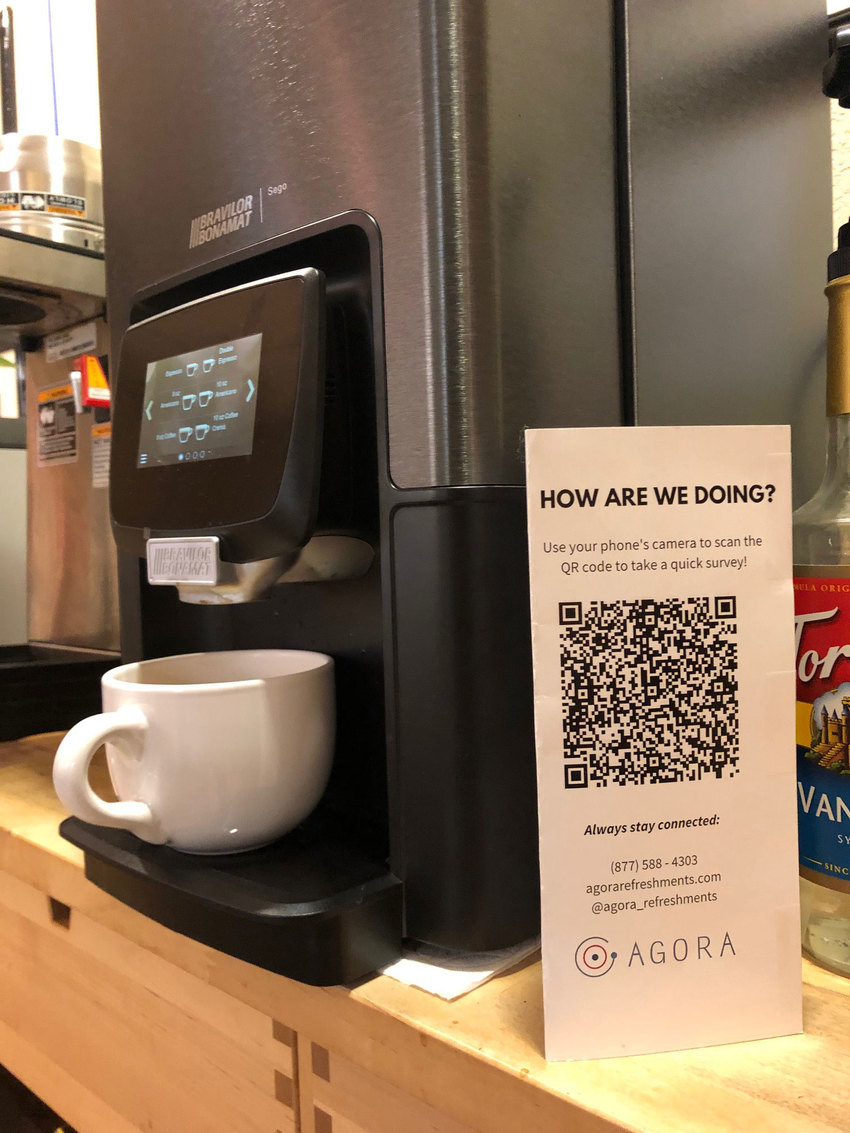 Here at PSPinc we like to stay well caffeinated as we are hard at work on various projects. Currently we are trying out a brand-new espresso machine from our good friends at Agora.

Right next to the machine is a table tent with a QR code on it. This simple, yet powerful, table tent allows Agora to gather feedback on what the PSP staff thinks of the coffee (spoilers: there are a lot of happy faces).

Simply scanning the QR code with your mobile device will pull up the Opinion Stand icons. Clicking an icon safely and securely logs that result in the Opinion Stand admin panel for review.

Want to get more specific? You can provide a few additional details after clicking the icon (though not required) to gather more information about a user's experience.

Opinion Stand Papyrus can be tailored to fit your business's needs - the options are endless! Curious to learn how Opinion Stand Papyrus can help your business take the temperature of your customers? Visit OpinionStand.com or call us: 425-957-0808.