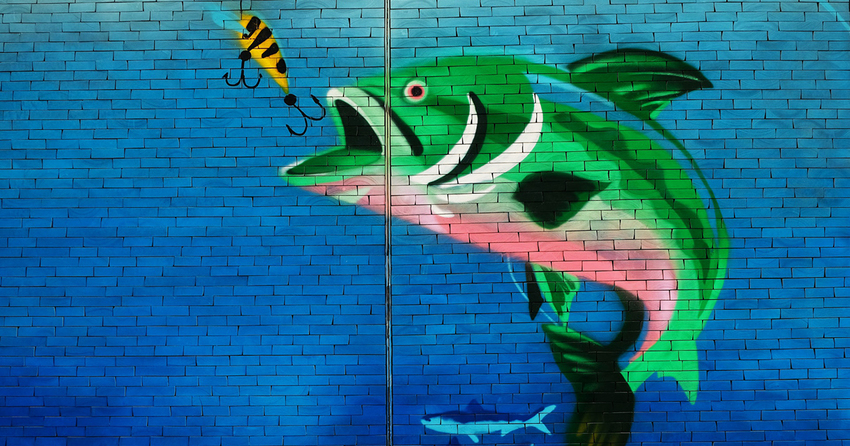 Phishing is a form of cyber attack in which scammers pretend to be a legitimate business entity in order to steal your personal information. These scams often come in the form of emails, although they could also come from phone calls or text messages. The goal of these scams is to trick unsuspecting users into providing their private login credentials or banking details. In this blog article, we will show you how to identify and avoid phishing scams.


What do phishing scams look like?
Phishing emails usually come as alert notices. These alerts tell you something is wrong with your email or banking account, such as your email box is full and must be cleared, or your credit card is frozen and must be unlocked. They will format the emails to look convincing in order to trick you into clicking on the login link and inputting your real login credentials. But what really happens in the background is they are simply stealing your login and payment details.

Here is an example of a real phishing scam we've received. It uses our company logo and name in the email, this email may look legitimate to average users:



This may seem like a legitimate email notifying you of your email storage being full. The URL link even looks real. But if you mouse over the URL without clicking on it, you will see the actual embedded URL goes to a completely different website run by the scammers. They will ask you to login, and if you logged in, you would've given them your private login information to your email account.

Once your email account is compromised, scammers will use your email account to send out mass spam so they can scam others. It's a cycle that never ends. They will also steal any personal data you may have stored in your email account.

Here is another example, this one is harder to recognize:



The scammer copied every little details of a legitimate business email, including the footer and copyright notices. To unsuspecting eyes, this looks like a professional email from a legitimate company. But upon mousing over the Update Access link, it shows the link goes to a malicious foreign website that ends with .mx domain extension. If you were to login to this malicious website, you would've given scammers access to your financial investment account.

Let's take a look at one more example:



This scammer copied the cPanel logo, they know cPanel is a popular control panel platform. By using cPanel's logo, they hope you would be tricked into giving them your cPanel login information. With cPanel access, scammers would gain full control of your website and email accounts.


How to protect yourself from phishing attacks
Be vigilant. Always ask yourself this question, "do I have an account with this company?" If the answer is no, then the email is likely a phishing scam, and you should delete it. If the answer is yesstrong>, instead of clicking on the link in the email, you should contact the company directly. Go to the company's website and login through the proper channels, or call in if you are unsure. It never hurts to ask questions.

If you happen to have clicked on a link and entered your login information, and you notice something is off or suspicious, you should immediately change your passwords. We have a great article explaining how to create a strong password in 2021. Even if you are unsure, changing your password first and asking questions later is always a good option.

Be aware of random billing invoices you receive, as opening them could expose you to malware/virus. Be very careful when you receive domain renewal notices from companies you do not recognize. Scammers can steal your domain name, then put your domain up for ransom. Your domain name is your identity on the web, it is everything for your business. Never respond to or renew your domain through a 3rd party you do not recognize.


In conclusion
Generally financial institutions will not ask you for any personal information through emails, or lock your account if you do not update personal details within a short amount of time. If you want to verify your email account quota status, you can simply login to your WebMail directly from the company website. Before clicking on a link in an email, it is always a good idea to mouse over a link and look at where the link goes to. If the link address looks unfamiliar, discard the email immediately.

Looking for secure Email Hosting? Dreamersi can host your emails for as little as $8.25 a month. Contact us to setup your own secure email accounts today. 800-232-3989




---
Pacific Software Publishing, Inc.
1404 140th Place N.E., Bellevue, WA 98007
PSPinc Creates Tools For Your Business
Pacific Software Publishing, Inc. is headquartered in Bellevue, Washington and provides domain, web, and email hosting to more than 40,000 companies of all sizes around the world. We design and develop our own software and are committed to helping businesses of all sizes grow and thrive online. For more information you can contact us at 800-232-3989, by email at info@pspinc.com or visit us online at https://www.pspinc.com.
---

#PacificSoftwarePublishing #PSPINC #WebandEmailHosting #SeattleBellevue #SoftwareDevelopment #WebDevelopment #ApplicationDevelopment #Bloguru