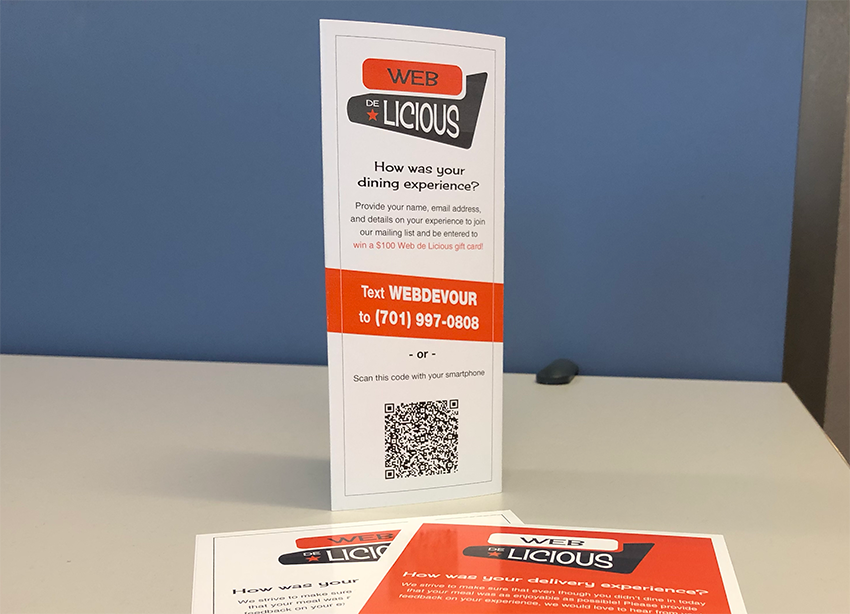 The Opinion Stand is a great way to get valuable feedback from your customers on your business. It also allows you, as a business owner, to have a direct line of communication with your customers when they send you their contact information.

Opinion Stand Papyrus is a versatile application that puts the power of the Opinion Stand into your customer's hands. You can print flyers, menus, table tents, and receipts with instructions on how they can use the Opinion Stand with their smartphone.

We are focused on providing your customers with the absolute simplest and quickest way of letting you know how well your business is performing. With Papyrus, that just got a whole lot simpler. Previously users would need to scan a QR code to gain access to the Opinion Stand on their mobile device. Which is a fantastic and simple feature. Though if you were unfamiliar with QR code technology, it involves educating yourself a bit on it.


We are happy to announce the release of the text message feature!
Almost everyone knows how to send text messages these days, so this feature will help reach audiences of all backgrounds. With Opinion Stand Papyrus you can now define a unique text message code for each of your Stands. Simply add the text message code and the pre-defined phone number to your print collateral and you are set! Customers can now text the code and instantly receive a reply with a link to the Opinion Stand. Customer feedback just got even easier.


Have questions or want to learn more?
Visit OpinionStand.com or call us toll-free 1-800-232-3989 and our team will be there to answer any questions you have. We would love the opportunity to learn more about your business and see if Opinion Stand is the right fit for you.



You can also find us on the road!
This year we will be at the Restaurant Leadership Conference in Phoenix, AZ from March 22nd - 25th. We are excited to show restaurant owners and executives how powerful the Opinion Stand is for gathering feedback, collecting contact information and engaging with their customers. If you are a restaurant owner, we hope to see you there!