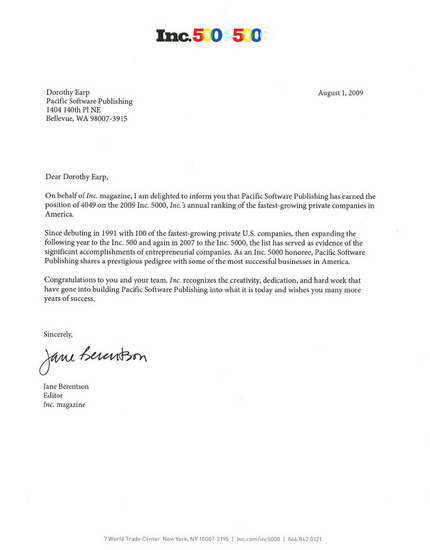 We are!

I was invited to play at SAHALEE COUNTRY CLUB, the home of 2010 U.S. SENIOR OPEN.


Unfortunately, it rained the back nine but I shot 41 and 50. Back nine was little wet. (That is my excuse for shooting 50)


But the course was beautiful and very well maintained. It was challenging too. I really had a good time. Thank you Gary and Tom of Argosy Cruises and Mike of USGA Championship Direct for inviting me.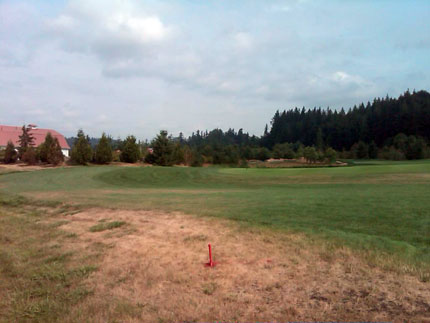 I play golf in the weekend. I usually play from the regular tee but this weekend I played from the champ. tee.

On the first tee, although it is only 10 or 15 years farther than regular tee, I did try to hit too hard and did not go very far. The ball went in to a hazard and lost. I started off double bogey.

There was no reason to try to hit the ball any harder than I used to. Golf is a mental game. It took another 4 holes to adjust back my swing. I shot 92 ... Good lesson learned.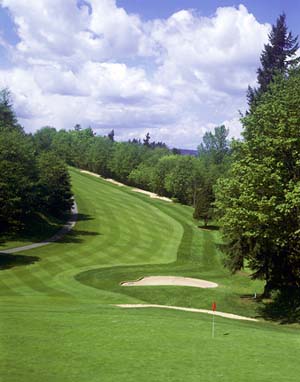 Thanks to Gary from Argosy Cruises, I get to play at Sahalee Country Club tomorrow. Thanks Gray.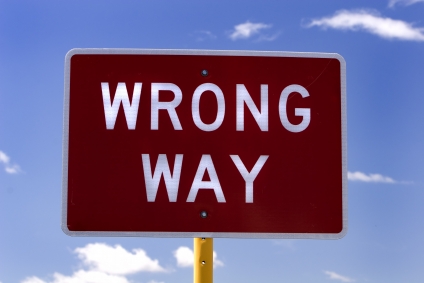 If you can imagine it, you can make it happen. I truly believe that. I do not listen to experts because their ideas, although they are good, limit my imagination. I do not read books for the same reason.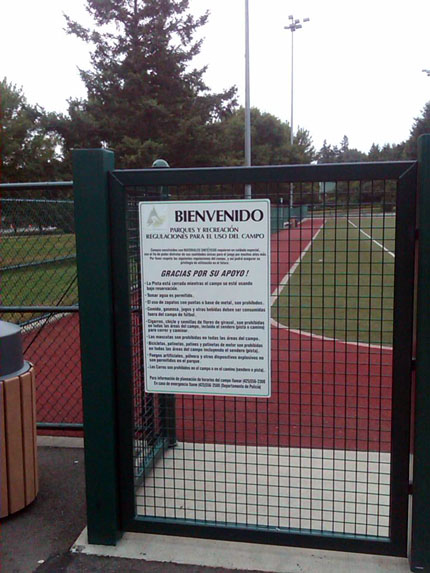 I see signs in Spanish, Chinese and other languages I do not know in public places. This is not just to accommodate visitors from other countries. Those signs are for people who live here.

I would expect people who live here to read and write English. But that do not seems to be case here. Only in America, people can live without speaking or understanding the language of that country.
One of the newest features of Bloguru is the aggregator. With the aggregator, you can embed your bloguru (for that matter, anybody's bloguru) on to any HTML page.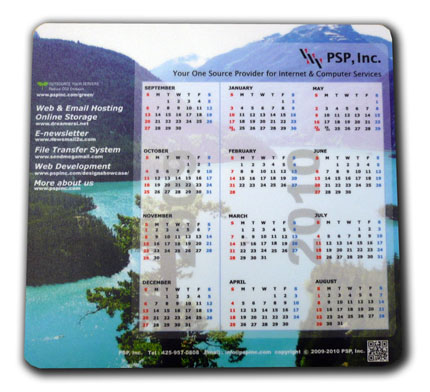 PSPINC produces and distributes mouse pads with academic calendar. This year's edition just arrived today. We will distribute those to customers.

Those mouse pads are also available at PSP HQ lobby for free.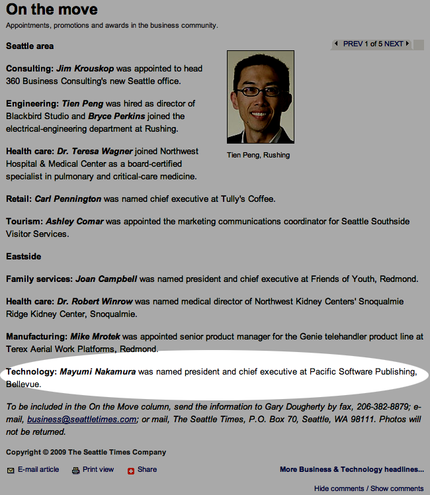 We have developed one of the fastest (if not the fastest) and most stable Email POP3 (mailbox) software for Windows Server platform in the world. We are using those servers to mange half a million email accounts on 35,000 domains. Each server can process over 10 email every second. The POP3 service that comes standard with Windows server can process 2 or 3 every second.

One of the processes running on the POP3 server that is taking a lot of resources is SPAM filtering. We are planning to release a servers that sits just before the POP3 server to take care of all the SPAM email processing. This should make our POP3 service another 20 to 30% faster (if not more).

Here are the picture of 6 brand new servers that will process SPAM before they get to the POP3 servers.

We are always innovating in the software and investing in the hardware to make your Internet experience enjoyable.