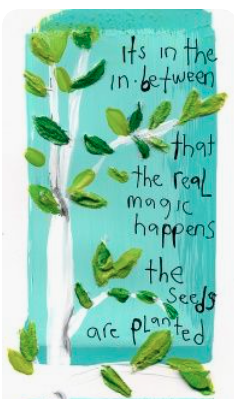 "Grandma, did I show you what I did?" as I look at the latest water color project. "Grandma, do you want one?" as I eat the latest version of her brownie cupcakes.

"MMmmm! that's your best one so far. What did you do different?"

The 4-month Bernedoodle puppy rolls to her back and begs to be petted.

Then, back in my room watching TV - C-SPAN2 Coronavirus Response! Sofia Dickens started EQtainment - learning at home. She is inspiring us to improve decades of school issues, with new ways to learn at home and remotely. She says, "Schools would never have given in to needed changes without this crisis.

Alex Chriss is talking about helping with Quickbooks, "There are a host of ways Small Businesses can benefit."

So good to look at the possible outcomes of our crisis.