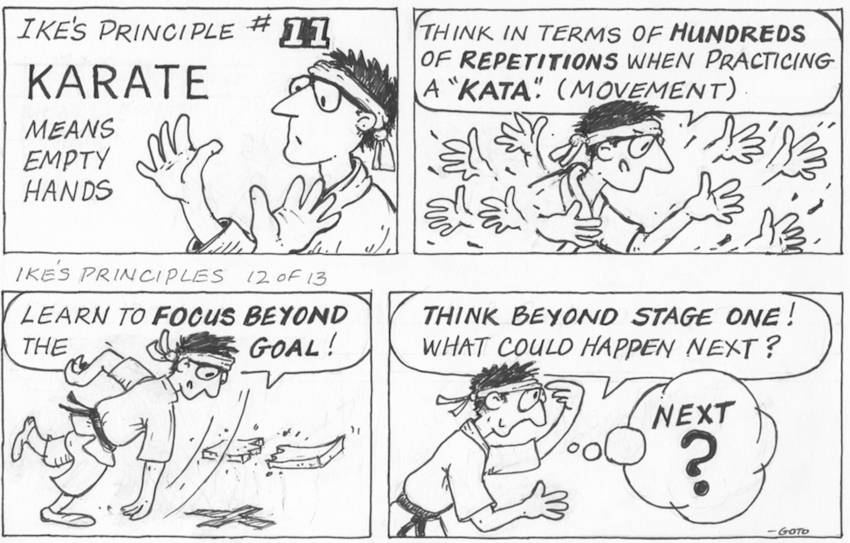 We are in the middle of the Covid-19 Isolation. Ike created Principle #11 when he was dealing with racial unrest as administrator of Seattle's Atlantic Street Center in the 1960s. The positive expression in the media was "Black is beautiful".

Ike, with Japanese heritage, thought, "Yellow is Beautiful???" Therefore, he created Ike's Principles. What would Ike have to say about our Coronavirus situation?

McKibbin of Brookings reported on NHK this morning the possibilities of economic advantages in the next few years.

For sure, we are following the recommended guidelines for isolation.

Looking beyond stage one, emptying my hands of critical rhetoric; I choose to use the problems and issues for consideration of new innovations.