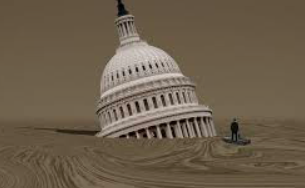 I was flumoxed and kerfluffled as I listened to a bunch of ninconpoops talk a bunch of malarkey as they bamboozled their constituents into getting nothing done in the US Senate most of this last week. Amazing how discombobulated things are as they continue to pull their shenanigans in congress.

I like listening to BOOK TV and there were plenty of canoodling and whatnots equally flabergastly cattywompus back in the days of George Washington and Alexander Hamilton as well.

Life is gobsmacked with this persnikety whatchamacallit called Covid-19 as it gets its tenderhooks into moving the world into WWIII.

Will skedaddle before adding more poppycock to this malarkey.