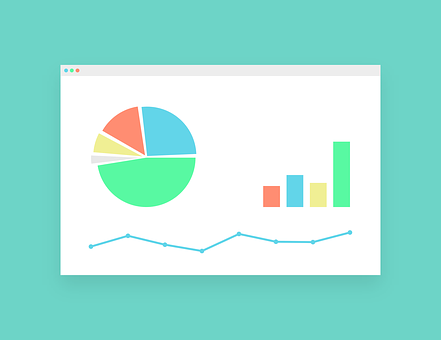 1. Open Rate
What is it? The number of times your email has been opened.
Your open rate is a direct reflection of your subject line and the best time to send emails. Testing different subject lines and sending emails at different times will lead to different open rates.

Example: 25 people opened your email and you sent it to 100 subscribers = 25% open rate.

2. Bounce Rate
What is it? The number of emails that failed to send on your list. This could be a server mistake OR if you see the same number multiple times you probably have incorrect or old email addresses in your list.

Example: 50 subscribers on your list and it failed to send to 3 of those emails = 6% bounce rate.

3. Click-Through Rate
What is it? The number of people who not only opened your email but also clicked on a link within your email. This is a more accurate depiction of whether your content is working. The higher the click-through rate the better your emails are working.

Example: 50 links clicked divided by 1000 delivered emails *100 = 5% click-through rate.

4. Unsubscribes
What is it? The people who opt-out of receiving future emails. For any number of reasons, people will unsubscribe from your email lists. Following this metric will give you insight into how your emails are received. You might see unsubscribes if you send emails too often, don't provide any valuable information, or come across as spam.

Example: 1000 delivered emails with 3 unsubscribes = 0.3%.

5. Web Traffic
What is it? The number of visitors that hit your website. When you send out an email with links to your website, you want to track how those emails affect your website traffic. A higher click-through rate should lead to more web traffic.

Example: 10 click-throughs from email links should lead to additional website visitors.