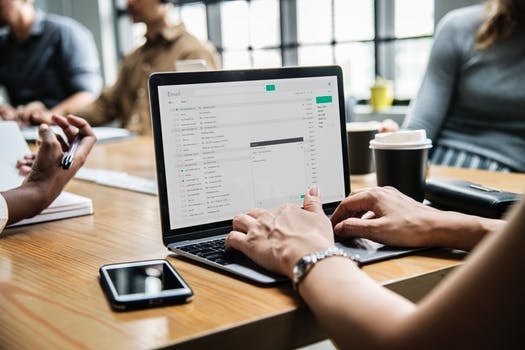 This month we're covering some tips on cleaning up your virtual office, starting with email. We've discussed making your inbox a priority on your to-do list, now let's discuss the advantage of using your sent and archive folders to help you organize.

I try to keep about three months' worth of emails in my sent folder, but typically when I send an email, I BCC myself to receive a copy of it in my inbox. Having a copy land in my inbox helps me stay on top of tasks. It also helps me remember to file the important emails once they land in my inbox.

In Outlook, Thunderbird, or MacMail, you can set up your email program to automatically delete emails older than a certain time period, but I prefer to manually clean up so I can review my tasks once more. It's all a matter of preference, and these are simply ideas to consider.

A lesser-used but highly beneficial folder is the archive folder. It's a great place to file emails "just in case" you need that information ever again. Your archive folder stores all emails on your local drive (or in a cloud-based drive). Most email programs compress this folder so your disk space doesn't get filled up as fast as keeping them in your inbox or sent folder. Yet you can still search emails in your archive folder in case you need to retrieve the information again.

Moving emails from your inbox to the archive is simple -- just drag and drop, and enjoy a little peace of mind that your information is safely organized for use later on.