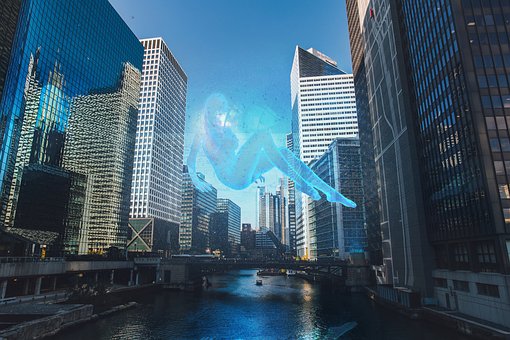 Augmented reality doesn't always come in the form of a smart phone lens. It can also be worn as a pair of glasses. Google Glass was released in 2013 at $1,500 per eyewear. Its purpose was to act as a hands-free device, displaying the same information as your smart phone. It has some interesting functions, but technology has come further in just a few years' time.
Microsoft HoloLens is a headset that mixes holographic images with your real environment. So yes, it creates an augmented reality instead of a virtual reality. (You can see how it works on YouTube:
https://youtu.be/Ic_M6WoRZ7k
) At $3K to $5K a pop, it's not really a consumer-priced item, but as the video shows, it may be a useful resource for businesses in the modern world. You can even use HoloLens to virtually interact with your work documents.
Other wearable devices include Sony SmartEyeglass, Magic Leap, Epson Moverio Drone Edition, Vuzix Blade and Google Glass EE. Currently, they're used more for entertainment purposes, or in very particular industries, such as the medical field. The whole of reality isn't quite ready to be augmented with digital information overlays, and not all budgets can afford the technology. But let's keep dreaming of ways our customers can benefit from this type of technology. You may be surprised at how affordable it becomes sooner than later.