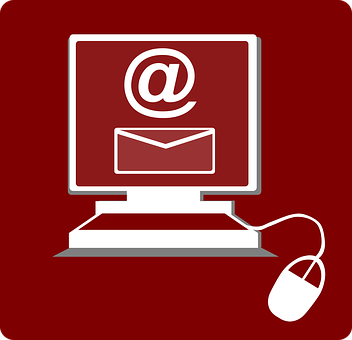 Beware: What you see in your email may not be what it seems. Although an email may appear to come from someone or an organization you know, the actual email address or the location of the sender's server may tell you otherwise. Forged emails are the result of what is called "email spoofing."

Just like any website, all emails contain what we call a header. Email headers are on the back-end (shown in email properties) and they can contain very valuable information about where your email originated from. It contains basic sender information along with the routing information.

Sometimes that basic sender information on the back end header does not match with the sender information you see on the front end in your email's "from" field. Sometimes that from field won't even show an address, just a name. And sometimes you'll see a familiar name with a return-path email address next to it that doesn't match what you have in your contacts.

Luckily, most email programs can spot these inconsistencies and direct them to a spam folder, but not always. It's still a good idea to look for these inconsistencies if an email seems suspicious, comes unexpectedly, asks you to reply with personal or financial information, or asks you to open an attached file or click on a link you don't recognize.

Just know the "from" field in your email may not always be telling you the truth. The name may look familiar, but it could be forged by a third party trying to cause harm.

To see your email header information in Outlook, double-click the suspicious email and go to "file," then "properties." For Mac Mail, select the email and go to "view," then "message" to view either the default header (header only) or the row source. It will come in handy when you need to ask your IT person to troubleshoot the spoofing.