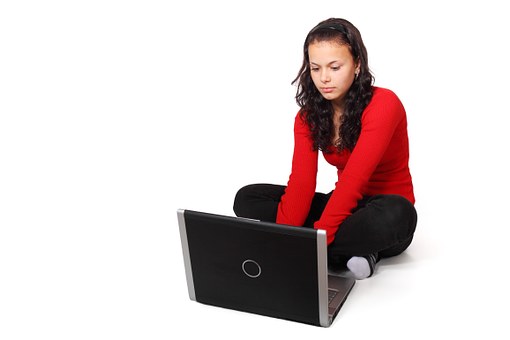 If you wish to start your own blog, please let us know and we'll be happy to send you an invitation to join our free blog service called
bloguru.com
. It's optimized for search engines and totally ad free. Meanwhile, if you are unsure on how to start your own blog, here are some things to consider:
What should I write about?
There are millions of topics you could write about. You may simply want to blog as if it were your personal diary, or you could blog about something on which you're an expert. Whatever you choose to do, potentially many people could read it, so beware of posting private information. If you choose to start a blog for your business, stick with your comfort zones and publish on topics you know well that relate to your business.
"Julie and Julia" is a fun movie that came out in 2009, based on a true story about how one woman's blog made a life-changing impact. The woman, Julie, challenges herself to cook her way thru Julia Child's cookbook, and she blogs about the entire experience. The result of her blog became a book, which then became the movie. Without spoiling the whole movie (for those who haven't seen it), it's an interesting depiction about how a blog changed a person's life. It's also a great movie, so you should watch it!
What are the blog platforms?
By far, WordPress is the most known blog engine. Some of your websites may be powered by WordPress without you even knowing it. WordPress is an Open Source program you could install on your web server to be your content management system. But the true power is in its blog engine which lets you author and publish your articles online. You can choose if you want to install the blog on your own domain (using your existing URL), or simply use WordPress.com. Having your own domain will help you aggregate more keywords for your domain name and therefore should help your search engine rankings grow. But if you don't have a domain you can attach your articles to WordPress.com and get your blog published that way.
There are other services like ours, lesser-known but well established. Our platform,
bloguru.com
, hosts your blog on our server as a service, and it also give you tools like RSS feeds, which enables you to deliver your updated content on other domains, feeding your content to anyone or any domain that subscribes to you. In bloguru.com, tags can be added on your website, so the title of each new article shows up on your homepage as it's published, linking users back to the original article on bloguru.com. Or, each blog post can be embedded separately into your website, giving each article its own page within your domain. We have options for you to consider!
So do your research and figure out what is the best fit for you.
Contact us
if you need more help understanding your options. We'll talk about how to set up and design your blog next week!