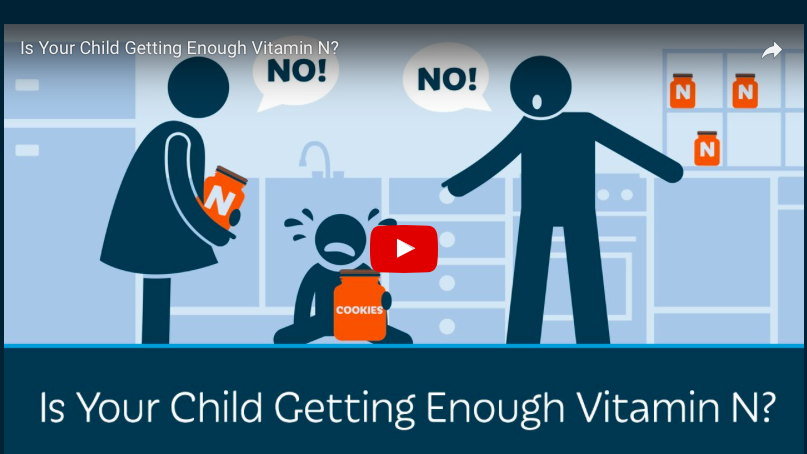 According to Rosemond, PROTECTION, AFFECTION & DIRECTION are the requirements for good parenting.

Material and heart-felt emotional over-indulgence is creating depression, whining, entitlement addiction in our children. Also true with the "child" within each adult!

This Vitamin N deficiency is not just out there - I find a deficiency with my own inner child as well. I just looked in my pantry and there are several boxes of goodies given to me by my friend, who Japanese-style gives them to me in friendship when she comes back from Japan. I don't want to hurt her feelings and the treats are really tasty and beautiful in appearance. It's not easy to say "no" and choose something more nutritious when I feel hungry for a snack.

Starbucks is on every street corner in our Seattle environment. It's not easy to say "no" to too many Frappucchinos on warm summer days.

I walked through Nordstrom with our daughter and she says, "Look, that's good looking and on sale!" In no way do I need another dress, but I bought it.

On the other hand, I also find myself staying on my budget. I learned early in life to not spend more financially than I make. That also applies to spending more emotions and energy than I have or can create.

Therefore, add "VITAMIN-O" - opportunities for growth and learning for a more fulfilling life!!!