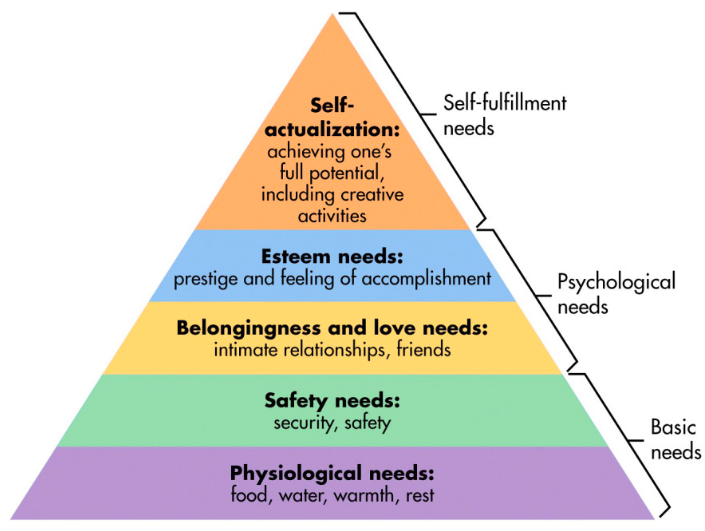 Upon awakening the other day, I discovered our nine-year-old Granddaughter had decided it's her responsibility to put out vitamins every day. She also took it upon herself to clean up and lock the patio door after we had dinner, appreciating Seattle's sunny May evenings, out on our deck. This was all on her own without any prompting.

The 'RESPONSIBILITY' factors being addressed as I work with our grandchildren are what I first call "basic needs". Maslow, the famous psychologist, in his hierarchy of needs diagram says, "The basic needs are physiological 'having needs' - food/water/warmth/rest. That includes clothing, shelter and safety needs.

During most of one's childhood, RESPONSIBILITY is in the hands of outside parents and teachers. Maturity and becoming adult means the child becomes their own teacher/parent taking care of the child inside of each of us.

With practice and responsibility, maturity and adult activity is gradually acquired as one daily completes each of the levels in Maslow's diagram. Fulfillment in life is to daily reach all the levels.